Update #6 [1:03 PM 11/26/2012]

Chris and Alex decide to lay low.

Upload Date

November 26, 2012

Uploader

Prev. Video

Next Video

Gorr'Rylaehotep

No

The Order

No

Kind von der Ritter

No

Season

2
Update #6 [1:03 PM 11/26/2012] is the fifty-seventh video in the Dark Harvest series.
Description
Edit
It's been two years since this all began. A lot has changed, and not for the better. Things have been quiet lately though, and I'm hoping that everyone involved in this will be able to somehow return to their lives if this is all coming to a close. But we shouldn't act like this is the end: we've thought the same way before. Back in August of 2011 we tried to do the same thing, and we just got sucked back into this shit. But now that we know what happened to Greg and that we are powerless to bring the one responsible in to custody, it just doesn't seem worth it any more. Our thoughts will always be with the family of Gregory Benson, Jeff and his father, who have endured through all this and have been hit hardest. Here's looking to the future.
Chris and Alex have completed their investigation of Greg's homicide and believe that the Order has forgotten about them. They decide to lay low and wait for something to happen.
Attendance
Edit
Major Events
Edit
Chris reveals that Jesse had gone missing since Log Entry 27.
Chris and Alex decide to continue a normal life and wait for anything to happen.
The video mirrors Log Entry 2, how Chris and Alex are seen walking a similar-looking path in their neighborhood, exactly two years later.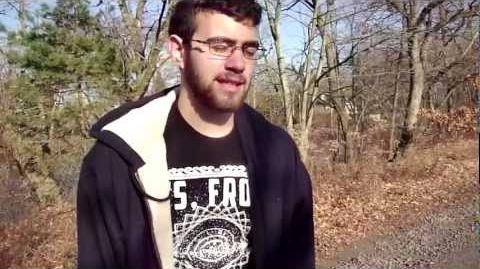 Ad blocker interference detected!
Wikia is a free-to-use site that makes money from advertising. We have a modified experience for viewers using ad blockers

Wikia is not accessible if you've made further modifications. Remove the custom ad blocker rule(s) and the page will load as expected.