Trauer mein Verlust

The cuckoo clock as shown in the video.

Upload Date

January 22, 2011

Uploader

Prev. Video

Next Video

Gorr'Rylaehotep

No

The Order

No

Kind von der Ritter

No

Season

1
Trauer mein Verlust is the seventeenth video in the Dark Harvest series and the fourth video uploaded by Kind von der Ritter.
A camera views a fancy cuckoo clock as the message "time is nearly up freund", each word popping up consecutively. The video ends with brief audio distortion.
"Trauer mein Verlust" translates to "mourning my loss" in German.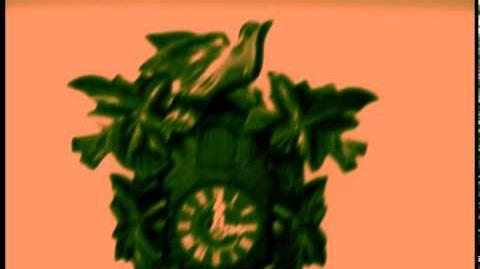 Ad blocker interference detected!
Wikia is a free-to-use site that makes money from advertising. We have a modified experience for viewers using ad blockers

Wikia is not accessible if you've made further modifications. Remove the custom ad blocker rule(s) and the page will load as expected.