Log #19.5 [Update]

Chris and Alex discuss abandoning the investigation.

Upload Date

August 30, 2011

Uploader

Prev. Video

Next Video

Gorr'Rylaehotep

No

The Order

No

Kind von der Ritter

No

Season

1
Log #19.5 [Update] is the thirty-sixth video in the Dark Harvest series, and the final video of season one.
YouTube Description
Edit
I didn't know Alex recorded that last clip. He didn't tell me he did.
Chris states that after the events of the previous video, he and Alex called the cops immediately, and they came immediately. The cops investigated the area where the cultists were but left due to a hurricane (presumably Hurricane Sandy). Chris and Alex walk through the area in which the encountered the cultists, recounting what happened. Chris points to a location where a pool of blood (which he presumes was washed away by the storm) was found by the cops, and mentions that the police took the masks. Chris speculates that they took them for DNA.
Chris and Alex discuss their situation, and Alex reminds Chris that the cops told them to stay out of it, and notes that the more the investigate, the more people get hurt. Alex also points out that Detective Amsel promised to find The Tall Man and says that Amsel seemed to be looking out for their well being. He expresses concern for the safety of their friends and families and seems to sway Chris towards ending their investigations.
In the final clip, Alex thanks the viewers for their support, and announces that they plan to stop. Alex looks confused for a moment, and audio and visual distortion appears as Alex glances over his shoulder as the video ends.
Attendance
Edit
Major Events
Edit
Fearing for their lives and the safety of their friends and family, Chris and Alex decide to end their investigation on Greg's homicide.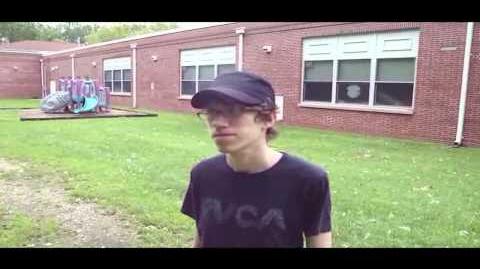 Ad blocker interference detected!
Wikia is a free-to-use site that makes money from advertising. We have a modified experience for viewers using ad blockers

Wikia is not accessible if you've made further modifications. Remove the custom ad blocker rule(s) and the page will load as expected.