Log #14-2

Alex finds an unconscious Chris.

Upload Date

March 15, 2011

Uploader

Prev. Video

Next Video

Gorr'Rylaehotep

No

The Order

No

Kind von der Ritter

No

Season

1
Log #14-2 is the twenty-third video in the Dark Harvest series.
YouTube Description
Edit
I'll explain what I know in the future. At the moment I'm too shaken and I should be getting back to the hospital. - Alex
This entry depicts the same events of Log 14-1 but in Alex's perspective.
While Chris searches inside Greg's house, Alex informs Jesse of their recent encounters with Kind von der Ritter.
When Chris doesn't return for sometime, Alex and Jesse follow inside Greg's house after him. They find Greg's body as well as Chris in a catatonic unconsciousness.
Attendance
Edit
Major Events
Edit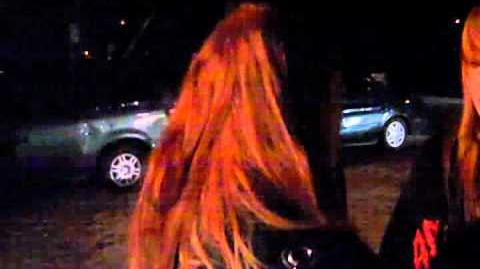 Ad blocker interference detected!
Wikia is a free-to-use site that makes money from advertising. We have a modified experience for viewers using ad blockers

Wikia is not accessible if you've made further modifications. Remove the custom ad blocker rule(s) and the page will load as expected.