Greg's Log #3

Greg says his vows.

Upload Date

May 26, 2012

Uploader

Prev. Video

Next Video

Gorr'Rylaehotep

No

The Order

Yes

Kind von der Ritter

No

Season

2
Greg's Log #3 is the fifty-second video in the Dark Harvest series.
YouTube Description
Edit
The second portion of this video is taken from a separate tape than the first half. The second half's tape is one of the only ones that is labeled: "March 5th": ten days before Greg's death. We're not going to try to contact Jesse until we have finished going through the tapes. We still have a lot left. Maybe they have more answers.
The third compilation of footage from Greg's tapes, depicting key moments. Greg talks with Jesse, who reveals that he is a member of The Order and invites Greg to join in hopes that he feels less paranoid about his recent encounters. Greg undergoes an initiation, deemed "The Chosen One" because he was "blessed" with Gorr'Rylaehotep's presence.
Attendance
Edit
Major Events
Edit
Jesse is revealed to be a member of The Order.
Greg had joined The Order under the title "The Chosen One".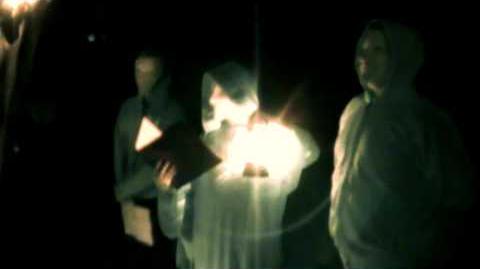 Ad blocker interference detected!
Wikia is a free-to-use site that makes money from advertising. We have a modified experience for viewers using ad blockers

Wikia is not accessible if you've made further modifications. Remove the custom ad blocker rule(s) and the page will load as expected.