Greg's Log #2

Greg calls Jesse about his encounter with Gorr'Rylaehotep.

Upload Date

May 20, 2012

Uploader

Prev. Video

Next Video

Gorr'Rylaehotep

Yes

The Order

No

Kind von der Ritter

No

Season

2
Greg's Log #2 is the fifty-first video in the Dark Harvest series.
YouTube Description
Edit
48/120 hours of footage has been compiled. This is what we have found so far. .
The second compilation of footage from Greg's tapes, depicting key moments. It starts with Greg and Jeff driving down a highway. Greg had told Jeff of the odd occurrences shown in Greg's Log 1, but Jeff reacted indifferently. One night after doing homework, Greg goes for a walk and encounters Gorr'Rylaehotep. Frightened, Greg calls Jesse and explains what happened.
The video ends with Chris, Alex, and Jeff blaming Jesse for not warning them in advance of Greg's situation, feeling that they could have prevented his death if he did so.
Attendance
Edit
Major Events
Edit
Greg had encountered Gorr'Rylaehotep.
Jesse kept Greg's situation a secret from Chris and Alex, which if informed could have prevented Greg's death.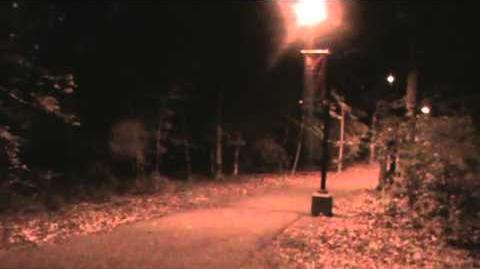 Ad blocker interference detected!
Wikia is a free-to-use site that makes money from advertising. We have a modified experience for viewers using ad blockers

Wikia is not accessible if you've made further modifications. Remove the custom ad blocker rule(s) and the page will load as expected.