Greg's Final Log

Gorr'Rylaehotep arrives to kill Greg.

Upload Date

November 11, 2012

Uploader

Prev. Video

Next Video

Gorr'Rylaehotep

Yes

The Order

No

Kind von der Ritter

No

Season

2
Greg's Final Log is the fifty-sixth video in the Dark Harvest series.
The video contains the footage from the tape that was in Jesse's possession. It was severely distorted and required time to salvage. Greg is confronted by Jeff, who is shocked that his brother is in possession of a mask, knife, and strange book. Greg claims that he found them at the Rainwood Day Camp & Learning Center, but Jeff dismisses this, believing his brother is mentally unwell.
Greg meets with Jesse and says he wants to leave The Order. Jesse assures him that if he leaves, Greg will die. Noises are heard upstairs. Greg investigates and discovers Gorr'Rylaehotep is inside. Greg and Jesse flee to the basement, but Jesse runs back upstairs and locks Greg away. Panicked, Greg hides in the corner before Gorr'Rylaehotep teleports inside and starts disemboweling him. After Greg dies, Jesse returns and steals the camera.
Attendance
Edit
Major Events
Edit
All of Greg's tapes have been reviewed by Chris, Alex, and Jeff.
Gorr'Rylaehotep the confirmed killer of Greg, therefore solidifying Chris and Alex's investigation.
Jesse had left Greg for dead and taken his last tape.
At the start of the video, Greg is playing The Legend of Zelda: The Wind Waker on Nintendo GameCube. This is the fifth instance (but second chronologically) where The Legend of Zelda makes an unconventional cameo in the series.
The video was posted at Noah Maxwell's Birthday.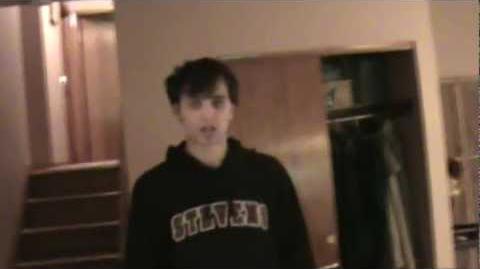 Ad blocker interference detected!
Wikia is a free-to-use site that makes money from advertising. We have a modified experience for viewers using ad blockers

Wikia is not accessible if you've made further modifications. Remove the custom ad blocker rule(s) and the page will load as expected.