February 24th

Chris has unwelcome guests.

Upload Date

February 24, 2012

Uploader

Prev. Video

Next Video

Gorr'Rylaehotep

No

The Order

Yes

Kind von der Ritter

No

Season

2
February 24th is the forty-sixth video in the Dark Harvest series.
YouTube Description
Edit
I got there as fast as I could. They took the Black Book and the documents.
Chris is in stable condition. Await further updates
Chris is at home when he hears noises from outside. He peers out the window and witnesses a masked cultist running after his front door. Armed with a knife, Chris calls 911 before hearing noises in the upper level. Chris goes upstairs and comes face-to-face with the cultist. He runs for the front door, only to find a large group of cultists waiting for him. Chris runs back upstairs where he locks himself in the bathroom, not before a cultist stabs him. He texts Alex who rushes to Chris' house and witnessed the cultists fleeing. He finds Chris bleeding out and unconscious in the bathtub. The description reveals that the cultists has taken the black book and documents.
Attendance
Edit
Major Events
Edit
The video starts with Chris playing Bastion on his laptop.
The song that plays in Alex's car is "Some Thing We Do Everyday Pinky" by Broadway.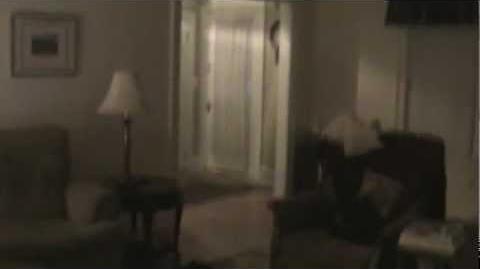 Ad blocker interference detected!
Wikia is a free-to-use site that makes money from advertising. We have a modified experience for viewers using ad blockers

Wikia is not accessible if you've made further modifications. Remove the custom ad blocker rule(s) and the page will load as expected.